Esports
Recently we added two more esports to our offering – Rainbow Six Pro League and NBA2K League. This extends the Betting Promotion coverage to 23 esports in total.
Betting Promotion introduced esports to our product back in 2014 and since then our coverage has steadily increased. Through the years, we have covered impressive amounts of tournaments in CS:GO, Dota 2 and League of Legends. To continue staying in the forefront of this emerging segment, we look to improve upon our current offering on a daily basis.
Marketing Value
The most popular esports in terms of betting and audience see good turnover and have good margins. Smaller, less frequent esports do not see that much turnover, but Betting Promotion see a lot of promotional value in offering esports such as NBA2K League, Clash of Clans and Street Fighter V. The value lies in reaching younger millennials and the older part of generation Z through a strong esports offering.
Esports can still be regarded as a phenomenon, boasting impressive year-on-year growth across all verticals. Based on some numbers from newzoo the growth is not slowing down:
Global esports revenues will reach $906 million in 2018, a growth of 38.2% compared to 2017. North America is the biggest single market accounting for $345 million of the total and China for $164 million
Investments are soaring and brands are expected to invest some $1.4 billion by 2021
The esports audience will reach 380 million this year, again with double digit year-on-year growth
The most watched event of last year (2017) was the League of Legends World Championship with 49.5 million hours (only on Twitch)
The actual revenue for betting is difficult to verify but some sources mention that esports betting contribute to some 8-10% of the total revenue share for the esports market. Some reports suggest that over 70% of esports fans are also, in one form or another, involved with gambling.
Popular esports for betting
When it comes to sports betting, the same esports are dominating year after year: Dota 2, League of Legends and CS:GO. While Starcaft 2 have gone through some rough patches, the title still keeps its footing in sportsbetting, both in coverage and turnover. Other popular esports for betting include Overwatch and Hearthstone.
Outside of Europe, we have the mobile game King of Glory (or Honor of Kings) which is hugely popular in China. This title sees good turnover for the Pro League, despite a narrow offering.
PUBG could have a bright future in esports betting if it continues to develop the way it has since its inception. On the 25th of of July the first international major in PUBG is held – PUBG Global Invitational. Boasting a prize pool of $2 million. Betting Promotion will be offering odds on this tournament closer to start time.
When it comes to esports, Betting Promotion are dedicating most of their resources on these seven esports and will continue to do so in the coming months, beefing up our coverage in both Pre-live and Live. Live betting is an area in esports that is still under heavy development and will continue to be so in the future as the turnover in live betting will continue to grow at a much faster pace than Pre-live betting. Betting Promotion are building a strong esports product for both Pre-live and Live.
About Tain:
Founded in 1999, Tain is one of the most established content and technical services providers in the online gambling industry. Tain's strengths are its in-house products including a market-leading gaming platform and payment gateway. Tain has also integrated top-tier game providers such as Microgaming, NetEnt, and Play'nGo.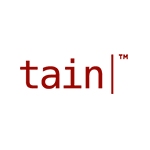 About Betting Promotion:
With a foundation in trading, we provide B2B sportsbook and betting solutions to the gaming industry. Betting Promotion has been around since 2003 and is one of the market leaders for betting-related services.