Esports Supplier of the Year
Our efforts in esports have paid off as we are shortlisted for Esports Supplier of the Year at the SBC Awards 2018. The awards at the SBC event in London recognize the achievements of operators, affiliates and suppliers across all major verticals including platform providers, payments, marketing and data.
The SBC awards is held on the 4th of December at the Artillery Garden HAC in London.
Esports Market Opportunity
Esports have taken the world by storm. It has presented sports betting with an exciting and unique opportunity to add a brand-new sports segment to the sportsbook.
Betting Promotion first introduced esports to our sportsbook solutions in 2014. Most recently we added PVP markets for The International which proved to be very popular among punters.
We believe that a wide esports offering is an important strategy in reaching younger millennials and the older part of generation Z – driving value and revenue for our partners.
If you want to learn more about esports in general we advise you to have a look at this comprehensive pdf describing why esports is a game-changer.
By 2021 esports could exceed 3 billion EUR and this could rise to 10.5 billion EUR by 2030
Esports Solution
Betting Promotion are able to provide our esports solution through the Odds Feeds or Fully Managed Sportsbook solution together with Tain.
We cover 23 esports titles today and look to add new titles in the future. We have a strong offering of the most popular esports in terms of viewership and sports betting adaption, such as Counter-Strike:GO, Dota 2, League of Legends, Overwatch and Starcraft II. Starcraft II have fallen out of favor among viewership and active players but it still has a solid presence in sportsbook in terms of turnover and popularity among punters.
Looking at less popular esports we see a great marketing opportunity in offering Rainbow Six, Rocket League and NBA2k League. The value here lies in reaching younger millenials and the older part of generation Z through a strong esports offering.
When it comes to Live betting we are focused on the major esports titles and look to develop our offering for In-play as the turnover in sportsbook is shifting more and more in favor of Live and will continue to grow at a much faster pace compared to Pre-live betting.
Betting Promotion started to build a esports product in 2014 and we stay committed to continue building a strong esports product for both Pre-live and Live.
23 Esports titles
30+ Markets
Pre-live
Live – To the last Tower
Player performance
Outrights
Settlements
Omni-channel
Flexible
24/7 Support
If you want to know more, contact sales
About Betting Promotion:
With a foundation in trading, we provide B2B sportsbook and betting solutions to the gaming industry. Betting Promotion has been around since 2003 and is one of the market leaders for betting-related services.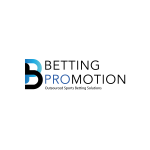 About Tain:
Founded in 1999, Tain is one of the most established content and technical services providers in the online gambling industry. Tain's strengths are its in-house products including a market-leading gaming platform and payment gateway. Tain has also integrated top-tier game providers such as Microgaming, NetEnt, and Play'nGo.