Expansion
Betting Promotion are happy to announce that we recently grew our core team in Malta by 50%!
We have seen exponential growth over the last 12 months and expect the same trend to continue. This new reality required us to expand our organization in order to respond to the increase in demand for sportsbook solutions, mainly outside of Europe.
In Asia we see a significant commercial potential which translates into a growing number of operators requiring our solutions.
To meet the new expectations in regards to service and volumes we needed to expand our core team of sportsbook professionals and trading experts in Malta.
We embrace the challenge in continuing to cultivate our company culture where people want to grow together with the company. Over the last six years we have seen close to zero personnel turnover, a record we look to keep intact by making sure all employees are happy.
Europe
At the same time this has allowed us to put a renewed focus on the European market. Going forward, we are going to increase our sales and marketing efforts in this region. Already in the last few weeks we have seen two new signings. We expect to see an increased demand for our services here as well.
Why We Are Different
Trading Services. Our biggest difference compared to the competition in the sportsbook provider segment is our Trading Services. Since 2003 we have been market making and trading on the most competitive market places in Europe and Asia. Annually, we trade for hundreds of millions of Euros using our own funds. The pricing information derived from our trading activity provide the highest odds quality on all the major sports and leagues in our B2B feeds.
The revenues derived from trading in the toughest sports betting environments in the world provides a seal of quality as Betting Promotion carry the highest costs of any errors in pricing – we stand to lose significant amounts of capital if we price events and markets incorrectly.
With our solutions you can expect the highest odds quality on the events where you receive the most turnover.
Betting Promotion are able to provide high quality Odds Feeds and a Fully Managed Sportsbook solution together with Tain.
Our solutions are flexible, reliable and supported by a highly competent team of sportsbook professionals and trading experts.
35,000+ Pre-live events
25,000+ Live events
55+ Pre-live sports
35+ Live sports
23 Esports
Real-time data feeds
Omni-channel
Mobile betting
Along with our sportsbook coverage we are committed to develop innovative features for our partners to keep their customers and sports fans engaged.
About Betting Promotion:
With a foundation in trading, we provide B2B sportsbook and betting solutions to the gaming industry. Betting Promotion has been around since 2003 and is one of the market leaders for betting-related services.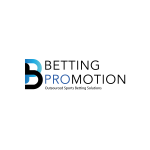 About Tain:
Founded in 1999, Tain is one of the most established content and technical services providers in the online gambling industry. Tain's strengths are its in-house products including a market-leading gaming platform and payment gateway. Tain has also integrated top-tier game providers such as Microgaming, NetEnt, and Play'nGo.