Increased Capacity
Sportsbook volumes in Asia have quickly reached high levels and there was a demand to increase our sportsbook capacity and service to this region. In order to meet our operators expectations we extended the coverage to 24/7 with full capacity from our main office in Malta where our sportsbook professionals and trading experts are located.
The Betting Promotion core team is located in Malta where we operate and manage the sportsbook and trading products. When we recently hired for new positions in the sportsbook and trading team we were able to find highly skilled individuals quickly thanks to the available talent pool on the island. Malta is the ideal location to continue building up our core team and continue to provide world class service across all sports related verticals.
The improvement impact both the Fully Managed Sportsbook and the Odds Feed.
Rest of the World
This investment have positive effects on our operators from other regions as well since we improve our overall service and coverage.
About Betting Promotion:
With a foundation in trading, we provide B2B sportsbook and betting solutions to the gaming industry. Betting Promotion has been around since 2003 and is one of the market leaders for betting-related services.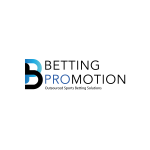 About Tain:
Founded in 1999, Tain is one of the most established content and technical services providers in the online gambling industry. Tain's strengths are its in-house products including a market-leading gaming platform and payment gateway. Tain has also integrated top-tier game providers such as Microgaming, NetEnt, and Play'nGo.