New data deal
"How many 3's will Stephen Curry score tonight?" or "Will J.D. Martinez hit a Home Run tonight?". Player performance markets is an exciting way for sports fans to bet and follow individual statistics and performances of players when they are watching their favorite teams play.
Betting Promotion are able to provide this type of markets on US sports thanks to a new data deal we recently made. This new integration allows us to provide player performance markets on NBA, MLB, NFL and NHL.
Player Performance Markets
We are excited to add US sports to our existing coverage of player performance markets along with other sports such as football. Last month we offered player performance markets on Dota 2 The International which proved to be very popular among our operators.
Betting Promotion recognize the importance of covering these types of markets in order to provide another dimension of betting alongside traditional markets. Our operators stay competitive through a flexible and growing product that keeps sports fans and users entertained.
NBA Player Performance Markets
Points Over/Under
3's Made Over/Under
Rebounds Over/Under
Assists Over/Under
Steals Over/Under
Blocks Over/Under
Turnovers Over/Under
MLB Player Performance Markets
Batting

Singles Over/Under
Doubles Over/Under
Triples Over/Under
Runs Over/Under
Home Runs Over/Under
Total Bases Over/Under
Stolen Bases Over/Under

Pitching

Earned Runs Over/Under
Outs Over/Under
Strikeouts Over/Under
Win Probability Over/Under
Hits Allowed Over/Under
NFL Player Performance Markets
Passing

Interceptions Over/Under
Passing Attempts Over/Under
Passing Yards Over/Under
Passing Touchdowns Over/Under

Receiving

Receptions Over/Under
Receiving Yards Over/Under
Receiving Touchdowns Over/Under

Rushing

Rushing Attempts Over/Under
Rushing Yards Over/Under
Rushing Touchdowns Over/Under
NHL Player Performance Markets
Goals Over/Under
Assists Over/Under
+/- Over/Under
Power Play Points Over/Under
Shots Over/Under
Blocked Shots Over/Under
Win Over/Under
Goals Against Over/Under
Saves Over/Under
Shut Outs Over/Under
About Tain:
Founded in 1999, Tain is one of the most established content and technical services providers in the online gambling industry. Tain's strengths are its in-house products including a market-leading gaming platform and payment gateway. Tain has also integrated top-tier game providers such as Microgaming, NetEnt, and Play'nGo.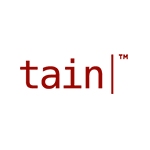 About Betting Promotion:
With a foundation in trading, we provide B2B sportsbook and betting solutions to the gaming industry. Betting Promotion has been around since 2003 and is one of the market leaders for betting-related services.